religious-itinerary
Web 2.0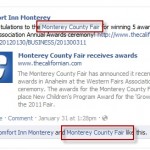 Acknowledging fans or followers allow users to remain emotionally connected to your brand. Moreover, it adds a special touch of personalization. By making that fan or follower feel personally connected, you increase that user's brand loyalty and increase the chances of reciprocated social engagement.
more...
About 446 days ago by Nelson Toriano No Comments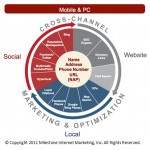 The ever-changing social media landscape can be an overwhelming realm to dive into. However, as search engines continue make changes to their algorithm to make search more social and personal, it is critical for hotels to not only have presence in these channels, but be active and engaging as well. This article explains the changes in search and why being a social hotel is more important than ever.
more...
About 446 days ago by Teresa Villaruz No Comments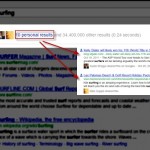 When Google first introduced Google+ pages for businesses several months back, we created pages for some of our clients, understanding that Google would most likely be incorporating those pages into search engine result pages at some point. As time progressed we are starting to see signs of where Google is headed with their newborn social network.
more...
About 447 days ago by Keith DeVey No Comments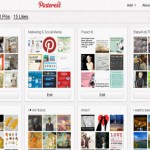 Pinterest has become one of the top rising social media channels in the past few months. Learn what exactly it is and how it could be applied to your social marketing strategy to drive actionable results.
more...
About 449 days ago by Ara Quick No Comments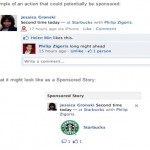 The introduction of sponsored stories and its new and improved format in the much coveted top spot Facebook's news feed is sure to change the face of online advertising in 2012 and beyond. Learn how your hotel can capitalize on this new and improved Facebook advertising feature.
more...
About 450 days ago by Subina Desai No Comments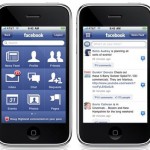 With Facebook reaching 845 million users and continuing to grow, hotels should prepare for new Facebook advertising platforms – including mobile, which is scheduled to roll out in March 2012. This article provides several tips on how to prepare for Facebook mobile advertising.
more...
About 451 days ago by Amanda Brinkerhoff No Comments


Hospitality industry experts across the nation are forecasting that 2012 will continue the growth and recovery of room demands that started in 2011. With that in mind, I think it is a good idea to revisit a topic we spoke a lot about in 2011, Conversion Optimization Best Practices that works for hotel websites.
more...
About 452 days ago by Chad Tsang 1