religious-itinerary
Web 2.0

Now that Facebook's Timeline layout has been entirely rolled out on all business pages, it's time to take a better look at some of the challenges and questions that have been brought up most frequently during this change, along with some of the opportunities that the new interface presents. Some of the most commonly asked questions include (but are not limited to!), 'How do I merge multiplebusiness pages?', 'How do I access my admin panel?', 'Where do I find comments left by fans?' These questions and more answered inside.
more...
About 293 days ago by Brittany Bingham 1


After Google launched Google+ Local in the end of May this year, many questions were left unanswered about this new platform and how to use it. Do all businesses have a Google+ Local Page? What happened to the existing Google Places for Business pages? How do you access, manage, and leverage this new platform? Now that Google is seamlessly integrating its search, maps, mobile, and Plus pages, it's becoming increasingly important to get answers to these questions.
more...
About 293 days ago by Brittany Bingham 3


While getting more fans on your Facebook page is only one piece of the puzzle of social media marketing, it is the most visible, and often frustrating, piece. For a new Facebook page, fan growth can be slow. Creating the right promotion for your brand is a great way to get new eyes, new fans and new customers!
more...
About 293 days ago by Mike Supple No Comments


There is no secret trick to measuring return on investment (ROI) from your social media campaigns. To have good ROI you need to start with a solid plan, set goals, and make sure you have the right channels in place to achieve those goals. And when it comes to socialmedia conversion, it all starts with a strong blog.
more...
About 293 days ago by Mike Supple No Comments


Recently Google said goodbye to Google Places and launched Google+ Local. According to Google, "Google+ Local helps users discover and share places." Here are 5 facts that local businesses should know about Google+ Local.
more...
About 293 days ago by Bhawna Sharma No Comments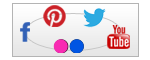 With what seems like an endless list of social media channels that businesses are suggested to have presence in, how would hoteliers know they are using these channels optimally in conjunction with one another? Learn a few tips that can best help maximize your social efforts.
more...
About 325 days ago by Brittany Bingham 1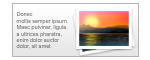 As social media channels adjust their functionality to favor sharing images and media based content, it's becoming increasingly important for companies to leverage this change with high-quality imagery. Learn how businesses, especially in the travel and hospitality verticals, can take advantage of this change.
more...
About 325 days ago by Brittany Bingham No Comments