religious-itinerary
Web 2.0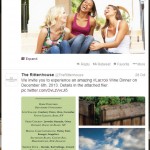 Twitter just launched the ability to show image and video previews directly in the newsfeed. What does this mean for hotels? And how can you make sure your images show up?
more...
About 1 month ago by Mike Supple 1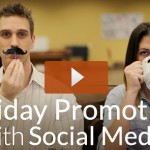 As the holiday season quickly approaches, you may be asking yourself, how do I promote my hotel during the holidays? Using social media, of course! The opportunities to capture the holiday traveler's attention are nearly unlimited. In this video, you'll discover 4 strategies to engage and convert your social media audience this season, including design tips, promotion suggestions, and video concepts.
more...
About 2 months ago by Mike Supple No Comments


MediaConnect360 is Milestone's Social Media Marketing Management software for the hotel and travel industry. Learn more about the product at http://mediaconnect360.milestoneinternet.com
more...
About 3 months ago by Teresa Villaruz No Comments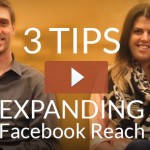 Have you ever asked yourself, "How do I reach more people on Facebook?". Given the massive amount of active users on Facebook, this powerhouse social channel serves as an undeniable opportunity to increase your hotel or other businesses' visibility and, more importantly, revenue. Find out 3 simple tips for expanding your total reach on Facebook in this quick video.
more...
About 3 months ago by Mike Supple 4


Arranging travel plans can be a stressful experience when you're not familiar with the city you're going to. Instead of searching the web for ideas on where to stay, where to eat, and what to do, we're taking the heavy lifting off your shoulders and giving travelers everything they need to know about San Francisco in a single website.
more...
About 4 months ago by Milestone Internet Marketing No Comments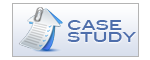 Milestone developed a custom Facebook sweepstakes for Hotel 1000 with the more likes the property gets, the bigger the prizes it gives away…see how the campaign is doing so far.
more...
About 6 months ago by Brittany Bingham No Comments


Creekside Inn, a charming boutique in Palo Alto, collaborated with Milestone to develop a custom Facebook sweepstakes to generate leads, increase social fan base, and boost its website SEO. Learn how here.
more...
About 6 months ago by Brittany Bingham No Comments