religious-itinerary
Web 2.0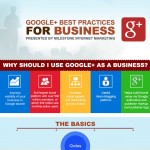 We live in a Google world and so does your business. You probably wonder why your business needs a Google+ page and what the benefits are. Google's recent hummingbird algorithm update is making social signals a critical piece of a complete online presence. Here are some quick tips to get your business moving in the right direction for social and SEO benefits.
more...
About 6 days ago by Genoveva Petrova No Comments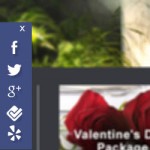 You have a great business website, and a strong social media presence. Sure, you have links back to your website on your Facebook, Twitter and Google+ accounts, but should you also link from your website to your social channels? Absolutely! Linking to your social profiles from your website is a simple, yet highly effective piece of your overall digital marketing strategy.
more...
About 4 weeks ago by Mike Supple No Comments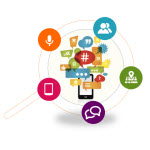 Our annual webinar on digital marketing trends had a great turnout, and lead to a strong Q&A session. The full Q&A along with the slides and a recording of the webinar are embedded here for your reference.
more...
About 1 month ago by Mike Supple 2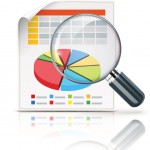 In 2013, searchers evolved the way they sought information on the Internet, and towards the end of the year, search engines released their updates to better meet modern queries such as voice and conversational search. In 2014, we will clearly be able to see the effects of these new ranking methods. Social outreach, conversational intent, authority of the site, relevancy of the content to query and overall content quality will significantly impact the way your websites perform.
more...
About 2 months ago by Benu Aggarwal 3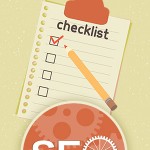 Handy internet marketing must-do checklist to help hotels ensure a successful 2014
more...
About 2 months ago by Selin Maurice No Comments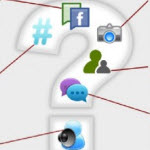 Why should you use Facebook as a business? And how do you measure success on the platform? Having a robust and meaningful presence on the channel is not only helpful in defining brand personality, but can have a proven and substantial impact on search engine ranking. Learn answers to the most frequently-asked Facebook questions, from basic to advanced in our infographic, and kick off your 2014 marketing efforts but aligning your SEO and social marketing efforts.
more...
About 2 months ago by Leslie Perryman No Comments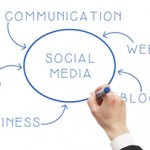 Social media marketing is an ever-changing game. Having effective marketing campaigns does not always mean jumping on the latest trend or spending thousands of hours in a locked room with Twitter feeds buzzing on dozens of monitors. As we gear up for 2014, keep these eight points in mind to build a strong social presence that creates real value for you, your company and your consumers.
more...
About 3 months ago by Mike Supple 5