religious-itinerary
Industry – News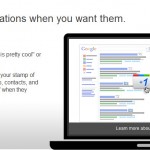 Google has created a +1 (plus 1) button to compete with Facebook's established Like button, a move that shows Google's willingness to go head-to-head with Facebook in social networking.
more...
About 769 days ago by Jonas Pauliukonis No Comments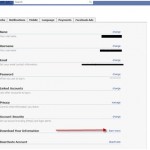 We were delighted to see Facebook's newly released feature update allowing profile pages (with friends) to convert to business pages (with fans). The story of a business creating a profile, accumulating a large following of friends, and getting stuck in a pickle once they realized they needed to update to a Facebook business page is all too common. Here are the easy steps to migrate a Facebook profile to Facebook page:
more...
About 781 days ago by Keith DeVey 126

Google's latest algorithm update known as the "panda" penalized a lot of low quality and shallow content sites. According to Matt Cutts, Google's main focus is making content farms and low quality content sites less visible in search results. The good news for Milestone clients? Google is helping original content rank higher and Milestone Internet Marketing ensures the content on our sites is unique and original.
more...
About 789 days ago by Meagan Hasenoehrl 3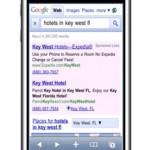 It should no longer be a question of whether or not hospitality clients should have a mobile presence. Rather, hotels and resorts should be focusing on ways to enhance their mobile presence in order to capitalize on the rapidly growing searches that are done on mobile devices. One of the fastest and most effective ways to generate mobile traffic is by running a mobile paid search campaign.
more...
About 790 days ago by Kate Rasmussen 2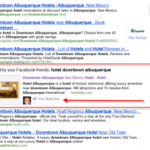 Social media is having a larger impact on organic SEO factors on a daily basis. Both Bing and Google have recently taken steps to increase the influence a user's friends have on the search results she sees when browsing the web. Taking some simple steps can help to ensure that you stay relevant to the search engines.
more...
About 790 days ago by Selin Maurice No Comments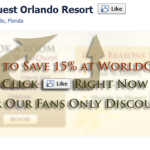 Facebook allows corporate business pages much more freedom to define their space within Facebook than is available on personal profiles. Beyond the simple wall posts, photo galleries, videos and events, businesses are able to create custom tabs which allow them to display all manner of creative content, graphics, games, quizzes and more to keep users engaged.
more...
About 790 days ago by Mike Supple 6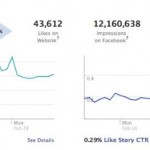 Facebook Insights provides Facebook Page owners and Facebook Platform developers with metrics around their content with deeper engagement analytics and demographics for interactions. Insights can be installed on your website as well, giving a deeper understanding of the traffic flow between Facebook and your site.
more...
About 790 days ago by Zaid Ramadan No Comments