religious-itinerary
Industry – News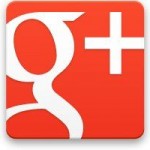 After months of anticipation, Google+ has launched pages for brands a mere 48 hours before this PubCon Las Vegas 2011 session. The speakers of this panel did a fantastic job in the past two days analyzing the features and benefits of Google+ for brands, as well as taking calculated guesses about where Google+ is headed.
more...
About 561 days ago by Mike Supple 2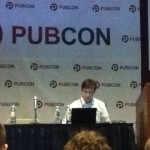 Google+ pages for business are a mere 48 hours old, and Christian Ashlock from Google was at PubCon Las Vegas 2011 to answer some of the many questions we already all have. How does Google+ work with +1 buttons? How do you ensure that your Google+ page doesn't get stolen by some squatter? How can I connect my website to my Google+ page?
more...
About 561 days ago by Mike Supple No Comments


Milestone Internet Marketing launches eBuzz Connect 2.0 Group. The purchasing decisions of savvy online users and travelers are highly influenced by social media and online guest reviews, and eBuzz Connect provides the hospitality and travel industry key tools that allow them to evolve with the inevitable change in travel search and booking.
more...
About 581 days ago by Teresa Villaruz No Comments


In this educational session, attendees will learn how to use proven tools and best practices to manage social media channels if given only 30 minutes a day. The session will focus on how to manage the most important social channels, review tactics for engaging with customers for increasing online visibility and driving revenue for your hotel.
more...
About 591 days ago by Teresa Villaruz No Comments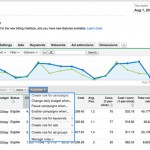 Google is constantly experimenting, changing, and innovating its various marketing offerings. All of Google's Ad innovations, latest technological advancements are summarized and explained in the Google Ad Innovations site. Google hopes to achieve the following goals by constantly innovating its ad platform and providing marketers with new tools and technological advancements.
more...
About 644 days ago by Kchitiz Regmi No Comments


How to improve your ads on Google and Facebook to increase click-through rates.
more...
About 644 days ago by Amanda Brinkerhoff No Comments


Andy Beal offers great search engine optimization insights and strategies at SES San Francisco 2011 for protecting your brand online and managing your online reputation.
more...
About 644 days ago by Meagan Hasenoehrl No Comments