Archive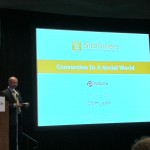 In this PubCon Las Vegas 2001 session, Tim Ash, CEO of SiteTuners.com, examines social media conversions. Too often in social media we focus on niche markets and end up missing the big picture. Social media is not really a new concept: it's about connecting with people. To truly measure effective conversions, you must define what it is you hope to accomplish with social marketing, and then develop steps to achieve those goals.
more...
About 2 years ago by Mike Supple No Comments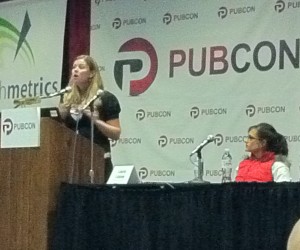 Google and Bing have both said quite clearly for over a year: social signals impact search engine results. Why do search engines care about social media? This session of PubCon explores how you can use social media channels and social signals to impact how you rank with the search engines.
more...
About 2 years ago by Mike Supple No Comments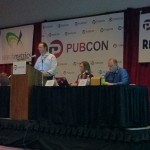 Journalists are turning to social media more and more as a research tool when coming up with story ideas. This PubCon Las Vegas 2011 session focuses on how to create content that positions your company as a resource worth a journalist's time, as well as some tactics on how to directly approach journalists and develop a relationship.
more...
About 2 years ago by Mike Supple No Comments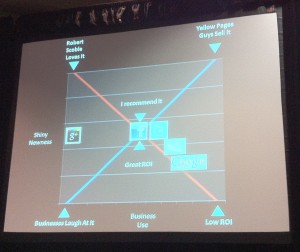 Marketers tend to jump on the bandwagon of the latest social media trend, because shiny and new things catch people's attention. The problem with this method is that it is easy to waste time trying to get results from a tool before it is relevant to business. Instead, this time can be spent applying new strategies to channels that have been around for longer and have reached a point of stabilization within the market: like Twitter.
more...
About 2 years ago by Mike Supple No Comments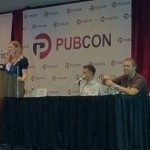 For the travel industry, online reviews have a large impact on bookings. Positive reviews can drive new bookings, while negative reviews can potentially turn new business away. When handled properly, negative reviews can present opportunities to develop new brand advocates and improve the products/amenities you offer your guests in real time.
more...
About 2 years ago by Mike Supple 2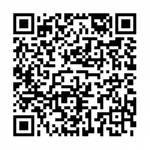 When used correctly, QR codes are an innovative way to enhance your customer experiences. But what are they, how do they work, and what are some good ideas to get you started?
more...
About 2 years ago by Mike Supple 1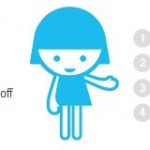 As geolocation apps are becoming more popular with end users, businesses should take advantage of all the opportunities they have to customize their space in the hyperlocal market. Foursquare recently launched the addition of business pages to their platform. The Foursquare business page is a unique opportunity for a brand to position themselves as a local expert and give users a reason to follow them, especially combined with another new feature: lists.
more...
About 2 years ago by Mike Supple No Comments