Archive
53% increase in web traffic, plus 34% increase in online conversion after website revamp. This case study provides results from Your DC Hotels' portal website revamp.
more...
About 573 days ago by Alan Roth No Comments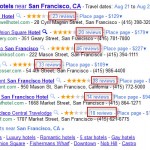 Why should I stay at this hotel and not the one next door? A question most shoppers ask themselves before staying somewhere they haven't seen or heard of before. The point of reference most customers trust is a review or the new word of mouth in a global industry, which enables customers to become more emotionally comfortable with a decision. The act of managing this feedback is a popular term nowadays also known as online reputation management (ORM).
more...
About 642 days ago by Alan Roth No Comments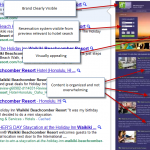 Google Instant Preview gives users the ability to see a quick snapshot of a site to compare results before entering, and provides site owners the ability to check for errors. This article provides several tips on how to optimize your site for Google bots.
more...
About 712 days ago by Alan Roth No Comments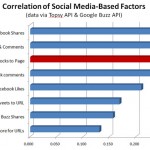 Social media sharing has a proven impact on the search engine results pages according to data presented by SEOMoz at the SMX Elite conference in Sydney. While Google and Bing are still experimenting with how large an effect social sharing has on personalized searches, the overall effect on the SERPs is becoming clear.
more...
About 754 days ago by Alan Roth No Comments